Nothing's sacred. You'd think that popular 90s toy the Bop It! would be free from Rule 34 (the idea that if it exists, there's porn of it on the internet), but, once again, here we are.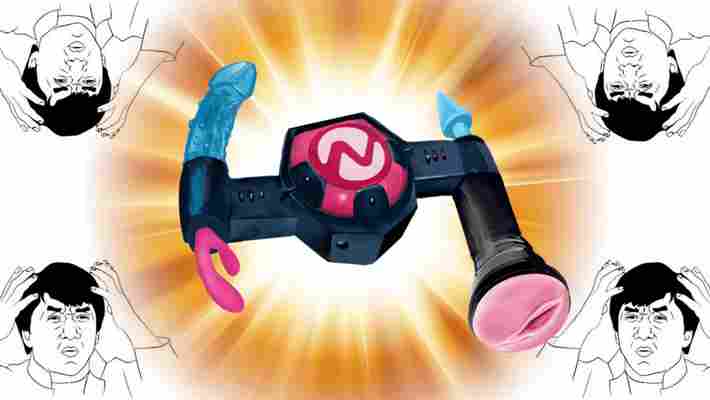 Today, in honor of National Masturbation Day (I know), Nutaku (I know) – an adult online games platform – has announced the the creation of the Flick N' Jerk.
Words can't do this thing justice: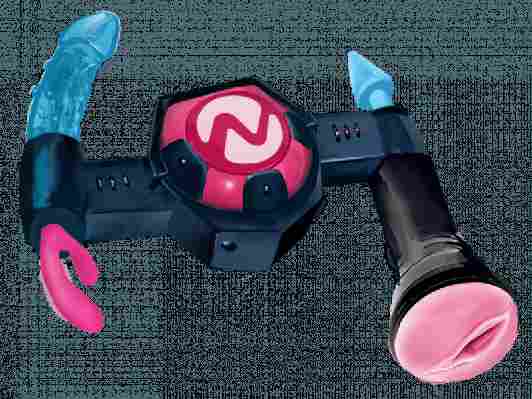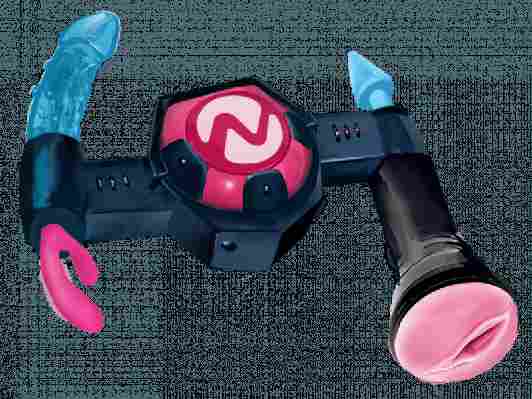 Just like Wordsworth summed up humanity's intimate connection with nature with the immortal lines:
I wandered lonely as a cloud That floats on high o'er vales and hills, When all at once I saw a crowd, A host of golden daffodils.
The folks at Nutaku managed to dig deep into the twisting, ethereal, and fluid nature of human sexuality with:
"Do you have what it takes to rub on it, suck on it, ride on it, plug on it, and pound on it?!"
Truly, we live in a golden age.
So, will the Flick N' Jerk ever be actually released? I doubt it, but we can, umm, dream?
And, on the topic of dreaming, this whole charade got me thinking: What other famous games and toys could we ruin forever – sorry, I mean vastly improve – by haphazardly, and for no valid reason, making it adult-themed?
Let's find out.
Operation becomes… COCKERATION
Ah, Operation. The game that gets youngsters to revel in inflicting unimaginable pain on an innocent.
That's already a pretty adult concept, so how can we possibly make it more adult and edgy?
Oh yeah. Cocks.
That little scalpel thing? Now it's a cock. The items you're removing from the body? Cocks. The thing you're operating on? A giant, veiny bulging cock. Cocks everywhere. Cocks on the cocks and, on those, even more cocks. A rain of cocks. All molecules replaced with cocks. Cocks forever and ever and ever. You're drowning in cocks. In fact, you have become the cock, transcendence has been achieved and it's all because of cocks.
Twister becomes… TITTY TWISTER
"Bro!" "Wazzup braheeeem?" "I just bought this tight game." "Yooo, what is it?" "Remember Twister?" "Yeah bruh!" "Imagine that, yeah, but instead of those stupid colors, it's just titties." "Titties?!" "Yeah bro, one hundred percent squeezable titties." "Stay there brah, I'm coming over."
Tickle Me Elmo becomes… FUCK ME ELMO
Ugh, I feel physically ill. What have I done?
A Space Hopper becomes… SPACE CHOPPER
Remember those carefree days of childhood? Cavorting across the grass on a space hopper, feeling the thick plastic morph underneath you, springing you upwards with a wobbly boing so fast you had to hold the handles for dear life. With every bounce it felt like your stomach was left behind. The experience was so free, so wild, so exhilarating.
Now, imagine that feeling. Really roll it over in your mind – the smells, the sounds, the sensations.
Hold it all together and, when you've got it bundled up in your mind, picture shoving it up your butt. Deep up inside there.
Pretty cool, right? Felt like you were almost there? Uri Geller taught me that.
The Space Chopper is a surefire success. Absolutely nothing could wrong with using this at home, in a park or at a wedding. Truly, a toy for all occasions.
Monopoly becomes… MONOPOLY
Everyone fucks each other anyway, so it can stay the same. God Monopoly sucks.
There you have it, adult-focused companies, I've just done your work for you. Next time a vaguely saucy 'holiday' comes up, pick one of my ideas and see if you can create a splash with it.
I won't even ask for any compensation. Instead, send me one of the prototypes. For, uh, research purposes.