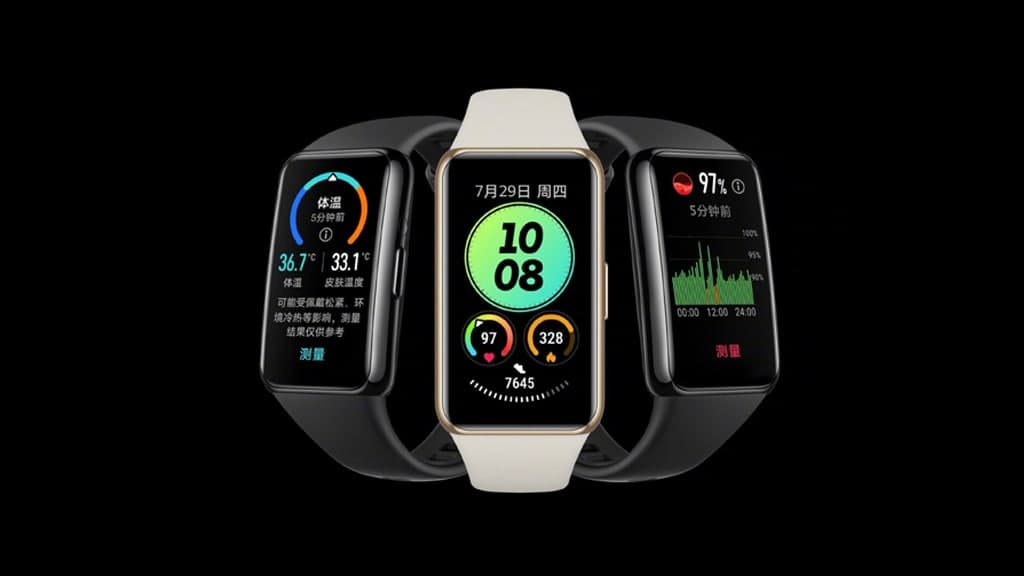 Huawei is, today, a shell of what it was a few years ago but while this giant is down, it is not out just yet. It is actively working on its HongMeng OS and that seems to be coming along nicely.
  After a close to 2-year break, Huawei made a return into the Smart Band scene earlier this year with the Huawei Band 6.
  Advertisement - Continue reading below
  Now, the company is introducing the Pro variant of the same in the form of the Huawei Band 6 Pro. This has been unveiled alongside another upgrade to Huawei's smartwatch – Huawei Watch GT Pro by adding the ECG moniker.
  So, what's new with the Band 6 Pro? Well, the new device comes with just about the same look as the standard version in terms of design, display type and size.
  Related post: Setting up the Honor Band 6 and First Impressions
  For instance, both the Band and watch upgrade released came with one additional feature. For the watch, it is ECG, and for the band, it is body temperature tracking. That being said, here is a look at the specs on the Honor Band 6 Pro.
  Huawei Band 6 Pro Features
  1.47 inches, 194 x 368 pixels AMOLED display
  Optical heart rate sensor
  Blood oxygen measurement
  Temperature sensor
  96 Workout modes
  Sleep and stress tracking
  NFC
  IP68 dust and water resistance
  Read More: Mi Band 6 vs Mi Band 5: Specs, features and price comparison
  For the most part, the Huawei Band 6 Pro can do what smartwatches can do besides GPS, ECG and cellular connectivity. Considering it has now added a built-in thermometer, it offers more wellness and health options to track.
  As mention earlier, the presence of a temperature sensor and NFC is what makes it different from the standard Huawei Band 6. However, considering this a Pro version and not an entirely new generation of smartband, it is not unconventional for this to happen.
  Nonetheless, being a new release, you can't help but have that 'is that all' feeling but that is what you get, albeit a reinforced polymer case which we are not sure what it means.
  The Huawei Band 6 Pro will go on sale starting on August 20 for about $70 compared to the $53 asking price for the standard Huawei Band 6. Is $17 enough price to pay for the added thermometer and NFC in the Smart Band?