The evidence is out there — in droves. Badly-composed and poorly-lit selfies. Action shots with almost fully obscured action. Family pictures that fall under the category of ill-conceived… at best.  Your family, your friends, most everybody you know — and maybe even you — needs some hardcore photography intervention. And you need it now.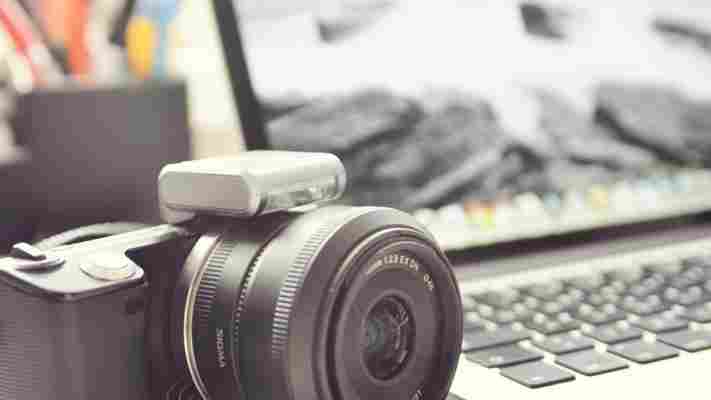 Never fear. You can go from hapless smartphone clicker to seasoned photography professional with the training found in this four-course Digital Photography with Adobe training , a nearly $1,600 package of instruction that's now only $29.99 from TNW Deals.
Over these four intensive courses, you'll get all the background you need on the mechanics of a camera, the aesthetics of composing and executing a clean shot, the intricacies of digital editing, and more. And best of all, these courses are LIVE, requiring students to virtually attend, engage, interact and basically take an active hand in their education.
First, you'll get the full overview of the functionality of your camera in Diploma in Photography Course . Over 10 live online core lessons, you'll build up your photography knowledge on topics like aperture, shutter speed, light metering and more while you interact with a live community and engage in in-depth question-and-answer sessions. Next, in Introduction to Graphic Design and Adobe Creative Suite , you'll tackle editing images in ACS, featuring the "holy trinity" of design apps: Adobe Photoshop, Illustrator, and InDesign.
Your Photoshop instruction goes even deeper with Introduction to Photoshop , as you unpack some of the app's most sophisticated and useful features. From adjustment layers to lighting shifts to full digital manipulation, there won't be many image editing tricks beyond your skills once you've mastered these techniques. Again, this course is also augmented with live lessons, with group discussion and questions, helping to more deeply embed your Photoshop education.
Finally, Mastering Adobe Lightroom will show you the advantages of another Adobe image editing environment. While Photoshop is the superior photo editor, Lightroom's strengths lie in its photo management skills, including importing, organizing and finding your images quickly and easily.
Don't miss out on this offer at more than 90 percent off its regular price while this deal lasts.
More Offers From TNW Deals
Star Wars 3D Mega Lamps : $49.99 (49 percent off)
eLearnExcel + eLearnOffice: Lifetime Subscription : $49 (95 percent off)
Ultimate Microsoft SQL Certification Bundle : $44 (97 percent off)