The Financial Times reports that Amazon is embarking on a difficult journey: it's developing smart glasses that tether to your phone and allow you to invoke and interact with the company's Alexa voice assistant.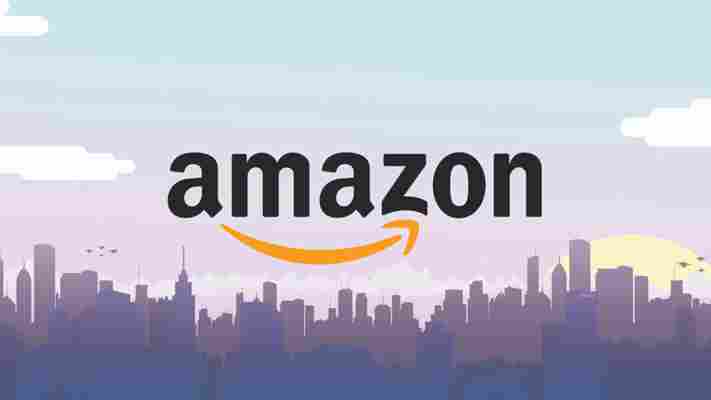 It isn't clear exactly why they have to be glasses, since Alexa primarily listens for voice commands and responds vocally as well. The glasses are said to have a bone-conduction audio system built-in, so you don't have to wear earphones to hear Alexa – but what's the eyewear for?
It's possible that the spectacles will function like Google Glass , displaying information related to your queries in your field of view so you can then take further action. For example, you might ask Alexa, "Show me vacuum cleaners under $500," and the glasses could project a bunch of options for you to look at and choose from.
That's all wild speculation, so take it with a grain of salt until we follow up with more from Amazon.
The company is also believed to be working on a home security camera that will tie into its ecosystem of products. This makes a lot more sense. Amazon already has the Echo Show , which has a screen and lets you make video calls instantly; FT notes that you might be able to view the camera's feed on the Show, and also see when an order has been dropped off at your door.
The publication's sources note that one or both these products might be launched before 2017 is out, along with updates to the existing Echo lineup .
One can only hope that Amazon will learn from Google's mistakes with its Glass project from a few years ago. The consumer version bombed because it was impractical and creepy, but the Enterprise Edition that launched in July for warehouse workers, health professionals and mechanics is seeing greater traction.
The company has roped in Babak Parviz, the founder of Google Glass, to head up the spectacles project (he was hired back in 2014). Amazon also has Lab126 , an R&D arm that's tasked with developing new ways to get people to interact with the brand more deeply. It's responsible for products like the Echo range of speakers and the Fire tablet and streaming dongle. It's unclear exactly Amazon has up its sleeve, but at least it has great minds working on it.