Windows 10 is widely touted as the ' best Windows ever !'. While many users are super stoked with the new Windows all by itself, there are a number of excellent utilities that can make your experience with version 10 even better. Here are the top Windows 10 utilities to take your Windows 10 experience from good to great.
Microsoft Safety Scanner
Security is more important than ever. Cyber security experts warn that they identify about one million new viruses and instances of malware every single day . That means that running a computer online for even a few minutes without up-to-date, high-quality security software is a huge risk. Microsoft Safety Scanner is your backup plan in case something goes wrong with your antivirus software. Say you disabled some of the features of Windows Defender Antivirus so that you could download something you found online, but you forgot to re-enable it when you were done, and now you think you've got a virus. You can use Microsoft Safety Scanner on demand to find and remove any malware or viruses that snuck in and got you.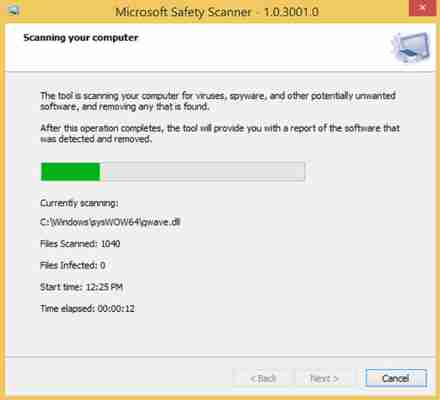 Microsoft Office 2016 (Universal Office)
Perhaps one of the best reasons to upgrade to Windows 10 is to get your hands on the latest version of Office , which is also free for Windows 10 users. Microsoft sometimes calls Office 2016 'Universal Office' to differentiate it from previous versions. This version of Office comes with all of the software you've come to expect from the Office suite: Word, Excel, PowerPoint, and OneNote. The best news is that you can now get the Office suite for Windows Phone, Windows Tablet, Android phones and tablets, iOS (iPhone operating system), and the Mac. This means you can sync your documents and files between all of your devices, and even both your work and personal devices. OneDrive offers up to a full terabyte of data storage for Office files and documents.
Windows Phone Companion App (Formerly Windows Phone App for Desktop)
Instead of having a separate app, the Windows Phone Companion app is now build directly into Windows 10. This utility allows you to sync your files, documents, music, photos, videos, etc. between all of your devices that are running Windows and Windows apps. This includes the ability to share your devices for both work and personal use.
Don't Forget the Drivers & Firmware for Microsoft Hardware
Keeping the right hardware drivers and firmware up to date is more than just about getting your devices and peripherals to work: it's closely related to security. Your antivirus software and firewall share some of the security responsibilities with the firmware that powers your peripherals. When these are out of date, your system is open to more security vulnerabilities . Plus, who wants to buy a new printer or gaming gear every time you get a new operating system?
Skype
Don't you wish you could instant message from your desktop when you're working and it isn't convenient to text on your cell phone? Do you wish you had separate phone numbers to give out so that people calling about your Craigslist ad aren't calling your personal number? You can do all this and much, much more with Skype , and it is now built right into Windows 10. Skype makes international calling as cheap as it can possibly be (free if you're both using Skype), and allows you to make and receive domestic calls for very low fees as well. Skype-to-Skype calls (including video calls) and the instant messaging and chat features are absolutely free.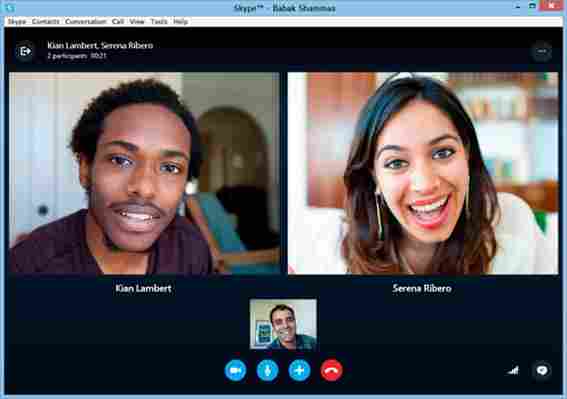 With these great utilities, Windows 10 just might be the best OS ever.
Bonus: Need some better file compression in your life? Don't forget to check out these WinRAR Tips and Tricks ! Or download Windows 10 now if you don't have it.