Google's browser-focused Chrome OS has been available on notebooks and desktops for a while now – and it looks like we'll soon see the platform arrive on tablets.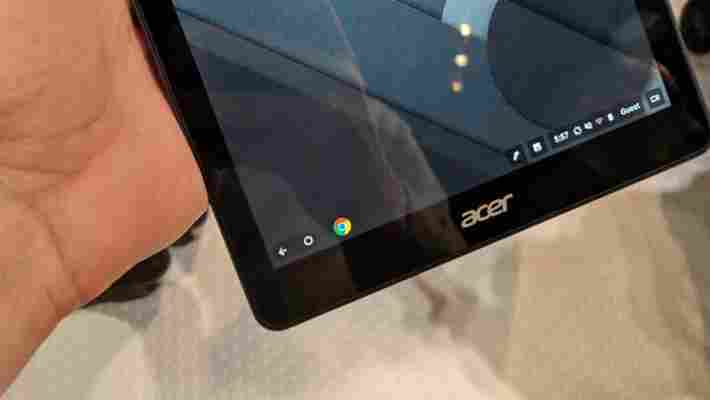 Chrome Unboxed spotted a tweet (deleted minutes after we published our piece) from an attendee at the BETT education expo in London showing an Acer tablet running Chrome OS. Attendee Alister Payne , who shared the photo, hinted that this might be aimed at young students in grades 1, 2, and 3. The device itself appears to be a standard-looking model with thick bezels and a front-facing camera.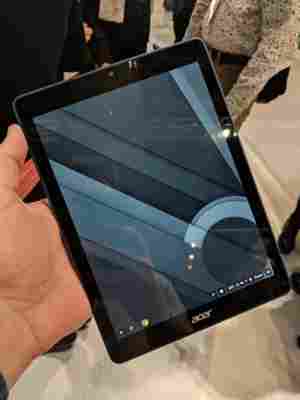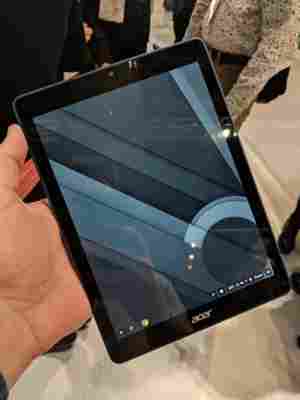 It'll be interesting to see what Google and third-party brands have in mind for Chrome OS on tablets. The search giant has been content to bundle Google apps for work and education into devices that typically come with keyboards and mice, and allow users to work on documents, video, and a host of productivity tools.
It's also worth noting that Chrome OS now supports Android apps, and recently got an update to make its interface more touch-friendly . It looks like those changes might figure into the company's plans for tablets.
I surmise that, with a tablet that only allows for touch and voice input, Google could be aiming to reach young students with apps and content that are designed to be used without much typing, and in a lighter form factor: think simple games, videos, and educational exercises with large buttons and visual cues.
Neither Google nor Acer have made any announcements about it, but we've written to ask, and will update this post if there's a response.