Amazon today introduced the world to its newest Fire TV offering. The flat square dongle plugs in via HDMI cable and features an Alexa voice remote, as well as 4k and high dynamic range (HDR) capabilities. And at only $69.99, Fire TV could be the best deal of any 4k streamer.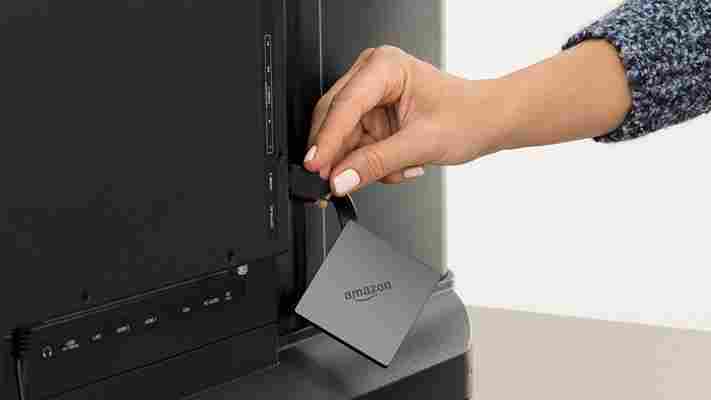 Credit: Amazon
Design-wise, it's sort of a mash-up between Fire Stick and Fire TV, with the square-shaped box adding a little bulk to the former, but not taking up as much space as the latter. It plugs in to the back of the TV, like both units, but just sort of hangs there, like Fire Stick with a small extension. Unlike its predecessor — which also did 4k streaming — Fire TV now manages to pull it all together with a silky-smooth 60 frames per second, and adds HDR.
Amazon supports HDR10, but not Dolby Vision, for HDR playback, although on the audio side of things, the device offers Dolby Atmos integration. It's basically Apple TV 4k, only in reverse.
The unit is powered by a 1.5Ghz quad-core processor, which is more than beefy enough to handle the heavy lifting of even the most demanding users. Like most Amazon streaming units, you'll get access to thousands of apps, and Alexa skills — which becomes much cooler when you pair it with another Alexa-enabled device, like Echo. Essentially, you could do away with the remote entirely if you were so inclined.
You can preorder yours on October 25 for $69.99, or pair it with an Echo Dot for $80.