Huawei made a lot of noise last year about its Mate 10 flagship , which came with the company's own AI chip for adding some interesting camera features. Now, LG is hoping to take on the Chinese gadget giant on that front with the successor to its V30 , which it'll show off later this month at MWC 2018 in Barcelona.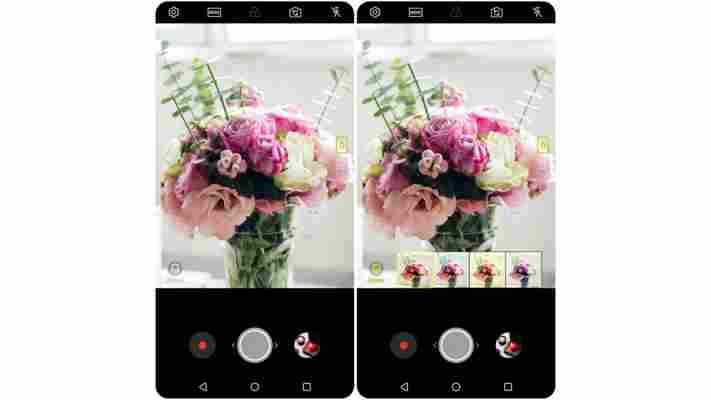 LG says its next phone will come with Vision AI, which "analyzes objects and recommends the best shooting mode from among eight modes: portrait, food, pet, landscape, city, flower, sunrise, and sunset."
That's similar to what the Mate 10 series does – but instead of relying on a processor dedicated to machine learning tasks, LG's handset works with algorithms developed in partnership with an image recognition firm that trained the Vision AI system with more than 100 million pictures. The company shared an example of 'food mode' being invoked when you point your camera at a plate of pasta, so as to turn up the color temperature and sharpening for a warm, clear picture.
The AI system is also slated to improve photos shot in low-light conditions, by measuring the brightness of the actual image that the camera will capture. I'm interested to see how well this works; software-based brightness fixes usually don't help a whole lot, or introduce more noise in your shots than you'd like.
Vision AI will also help you shop for stuff, by recognizing objects in your camera's field of view and let you know where you can buy it or find similar products.
This will certainly be one to look out for later this month: our own Napier Lopez liked the original V30 a fair bit , even after LG dropped the secondary display and removable battery from this series. Stay tuned for more coverage when it drops at the end of February.