It all but seems that Samsung is blatantly giggling at Google's woes. Amidst a deluge of complaints aimed at the poor quality of the Pixel 2 XL's display, the South Korean heavyweight has released a new ad, flaunting all the excellent reviews its Galaxy series received for their stunning screen tech.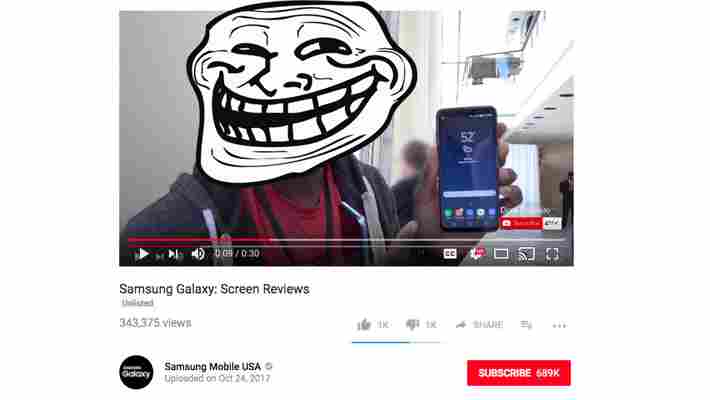 The playful ad is basically a 30-second mashup of various acknowledgements popular tech reviewers gave to the latest Galaxy lineup, including the S8, S8+ and the Note 8. The video features compliments from well-known YouTube tech vloggers like Marques Brownlee and Lew from Unbox Therapy.
"If you guys use Samsung devices, you know they make the best displays," you can hear in the clip. "Somehow, they keep getting better at this."
The ad is available on YouTube but it is currently unlisted – which means users won't see it unless they have the correct link . Samsung has uploaded the video from the official account of its US-based mobile division.
You can check it out here:
This week Google was flooded with a barrage of complaints claiming the Pixel 2 XL display suffers from an unsightly blueish tint and several other screen-related issues.
The Big G has acknowledged the issue, but is yet to reveal precisely what is the root of the cause.
The Mountain View giant is no stranger to poking fun at competitors. Last year, the company mocked Apple's decision to kill the headphone jack on the iPhone in its Pixel commercials. Ironically, the Pixel's successor similarly ditched the standard audio port a year later.
In any case, it is good to see Samsung taking jabs at rivals… after diligently serving its year-long duty as the butt of the joke for its explosive flub-up with the Note 7.
Update: Following our coverage, Samsung has made the ad available for everyone to see.