While Magic Leap has largely remained cagey about its augmented reality – nay, it's apparently 'Spatial computing' – headsets, we now know a little more about what the company's been working on, as CEO Rony Abovitz was recently on stage at the Code Media conference spilling the beans, or at least, some of them.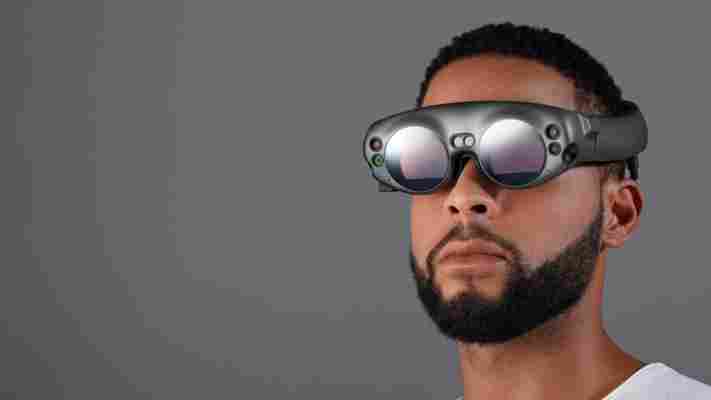 The Florida-based firm is hoping to launch its goggles, handheld controller and CD-player-sized wearable computer sometime this year, and it'll come in a range of sizes to suit heads large and small. There will also be a mid-range Magic Leap One for creators.
You can expect to pay what a "higher-end mobile phone to higher-end tablet" costs for the cheapest model, explained Abovitz, and premium variants with better specs will also be available.
The company has also teamed up with the NBA to create a way to watch basketball games in augmented reality. It's probably safe to assume that means you'll get to place persistent screens around your living room, and see scores and highlights the way you want as well.
That's a wholly different approach from the one several other tech companies are taking with smart glasses . While Magic Leap is keen on bringing you immersive digital experiences that blend in with your surroundings, Intel and Vuzix have shown off glasses that are hard to distinguish from standard prescription spectacles and aim to deliver notifications and contextually relevant information about your environment in your field of view as discreetly as possible.
Magic Leap will more likely compete with the likes of Microsoft, which presently offers its HoloLens headset for $3,000 a pop and is presently targeting developers who want to build AR content and apps for its platform.
Is that enough to get excited about? My concern is that the first wave of Magic Leap's gear will be obsolete before there's enough content to enjoy with them. That's not just about taking on the burden of being an early adopter; unlike other recently created product categories like smartwatches, there's not a lot of mileage you can get out of an AR headset unless people create experiences for this hardware and the company's platform. Still, I'm keen to see what the company can pull off in 2018, while Microsoft twiddles its thumbs.