Huawei may be one of the top phone manufacturers in the world (second or third, depending on the when you count), but the company has struggled to make a dent in the US market. The fact that AT&T and Verizon bailed on it this year – reportedly due to federal concerns over Chinese espionage – certainly didn't help.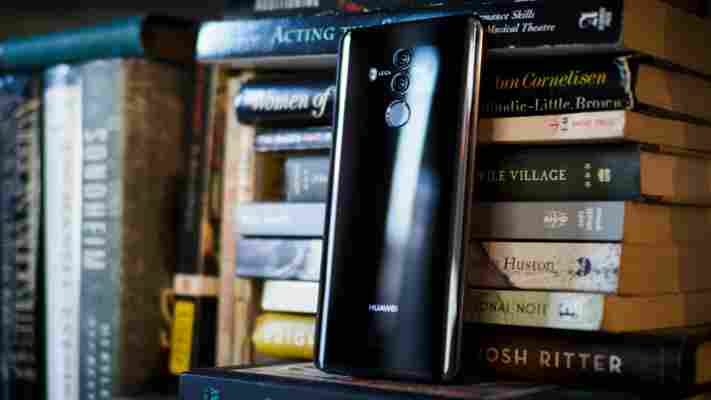 But after spending several months with the Mate 10 Pro, I hope Huawei can get on the good side of carriers and regulators. It's a really good phone, even at its $800 price tag (there are some discounts , too). As far as I'm concerned, it's right up there with the Pixel 2 and Note 8 as one of the best phones of 2017, and its camera is only second to Google's offering.
Let's start with the specs:
6-inch AMOLED
2160 x 1080 resolution
HDR10 Support
Kirin 970
Dual F1.6 Leica lenses, 1/2.9″ sensor
12MP resolution
4/64 GB or 6/128 GB RAM and storage configurations
Comes in gray, blue, brown, and pink
Android 8.0 Oreo
IP67 water resistant
IR Blaster(!)
It's worth noting here the Mate 10 and Mate 10 Pro have different designs, and that the 'Pro' distinction is rather weak. The Pro version is IP67 water resistant, has a 18:9 aspect ratio (making it slightly easier to hold), and places the fingerprint sensor on the back.
However, it also doesn't feature a headphone jack or microSD expansion port, both of which are available on the standard Mate 10. And though only the pro model comes in the 6/128 GB configuration, for many users the headphone jack and storage expansion are far more crucial features.
Keep in mind this review focuses on the Pro model, because that's the one Huawei is selling in the US. I often refer to it as the just the Mate 10, but I'm referring to the Pro. That being said, most of my thoughts should apply to both models except for where the details outlined are concerned.
Let's start with the design: it's a good looking phone, and the renders don't do it justice. I hate the Huawei logo on the front, and I wish it used metal instead of glass considering the lack of wireless charging, but the included silicone case mitigates the durability concerns somewhat. The racing stripe around the lenses are a nice touch.
The display is solid. Though the resolution is lower than most of its direct competition, it's hard to notice in regular use, and the colors are vibrant and accurate. It's no Note 8 in this regard, but it's better than the Pixel 2 for anything other than VR.
The display is flanked by stereo speakers, which I preferred to the ones on the Pixel 2. This despite the fact that one of them is bottom-firing; the combo is surprisingly loud and has decent heft and stereo separation.
Like Huawei devices before it, the Mate 10 has surprised me with how well it performs despite heavy customizations. Forget benchmarks: the Kirin 970 flies through everyday use and multitasking with a smoothness I very rarely see outside of stock Android.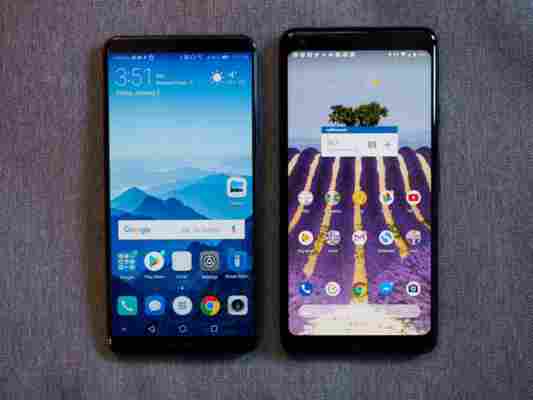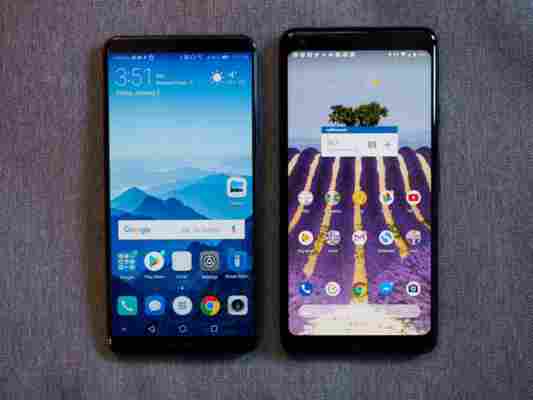 Huawei's promises the Mate 10 uses AI to predict your use habits and maintain speed over the long term. I usually start seeing performance degradation within a couple of weeks, but the Mate 10 is going strong months later.
It is quite a thorough skin though. I really dislike the UI aesthetic – it feels like an unholy mashup of Android and the skeumorphic iOS of old – but it has some genuinely useful features.
Then there's the usual gamut of manufacturer customizations. You can customize the OS theme (although I still didn't like any of them), adjust the screen calibration, or duplicate apps to use multiple accounts. I appreciate being able to move around the navigation buttons or hide the bar altogether. A built-in screen recording function is nifty, and there's even a remote control app that uses the IR blaster.
Huawei also makes a big deal out of how you can turn the Mate 10 into a desktop: just connect an HDMI to USB-C cable, and you're set. No need for an expensive dock, a la Samsung DeX. It won't replace your laptop anytime soon but it's a nice feature if you ever need to work on a project and want to travel light. As Android apps get better on large displays – Chromebooks can run Android apps now – this feature will likely become more useful.
My favorite feature is a small touch: you can summon split screen mode directly from notifications. It's one of those small touches that's so useful I can't believe no one else has thought of it. It's the easiest way to multitask on a phone I've seen yet, and it meant I used split-screen on the Mate 10 far more often than I usually do.
The software doesn't seem to have a negative impact on battery life either. Though initial battery tests were a bit alarming considering the 4,000 mAh battery, an early update improved the Mate 10 Pro's battery to marathon longevity .
It handily outlasts the Pixel 2 XL and OnePlus 5T, both of which have some of the best battery life for a flagship. It's the first flagship I've ever achieved more than 9 hours of screen on-time with on multiple occasions. It's also the first phone I've tried that has claimed to achieve two days of battery life that has repeatedly done so.
There's a lot to like so far, but the camera is the Mate 10's headline feature. Though Huawei pioneered the modern implementation of dual cameras and artificial depth of field, it hasn't always lived up to the very best in overall image quality. The Mate 10 Pro changes that.
Huawei phones have always been good shooters for the tinkerer. There are a myriad of shooting modes and effects, and a full set of manual controls with a refreshingly intuitive UI. But the Mate 10 makes a big leap in terms of the point-and-shoot quality that have typically made Google, Apple and Samsung the best in class.
The Mate 10 Pro takes advantage of the Kirin 970's AI chops to automatically recognize scenes and adjust image parameters accordingly. I don't know whether it really makes a difference compared to simply having good processing in the first place, but the Mate 10 Pro consistently did a good job of exposing correctly for scenes and nailing the white balance. Auto HDR in particular is very good: not quite as punchy as Google, but it does an excellent job in highlight retention with minimal artifacts.
Portrait mode is also solid here. I don't think the bokeh is quite as natural as Google and Apple's, but it's ahead of the Note 8 and OnePlus 5T in this regard. You also have the flexibility of being able to adjust the bokeh after the fact; keeping the effect at low strength often leads to more realistic images.
I'd still rate the images a notch or two behind the Pixel 2. There are some areas Huawei is clearly worse, mainly dynamic range in low light, but I've yet to see a phone out-do Google in that particular area.
But for other aspects of the image quality, you might prefer Huawei's approach. It performs more agressive sharpening and noise cancelling than Google does, which can make some low light shots look better. Because its HDR isn't as aggressive, images may not look as punchy, but they do look more natural. And the enthusiasts have many more creative tools to work with without relying on third party apps.
Despite a butt-ugly UI and a misguided 'Pro' designation, there are few phones I've reviewed in a long time that I've been so consistently satisfied with. The design is attractive, the screen is good, the camera is great, and performance and battery life are spectacular. Though I don't want to downplay concerns over espionage, the Mate 10 Pro is one of the best phones in a year of great phones (and it's not like other manufacturers have totally clean hands ). It's a shame so many Americans are missing out on a would-be challenger to Samsung, Apple, and Google.