Microsoft promised to bring affordable VR headsets to the market way back in 2015, and we've only been teased with information on a few models ever since.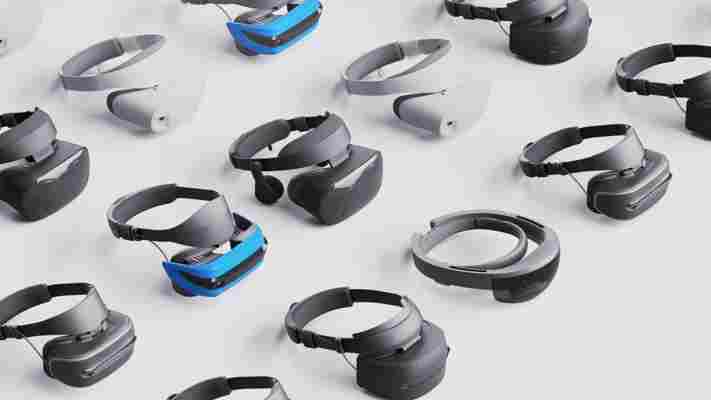 Now they're finally starting to materialize. At an event in San Francisco today, the company announced you can pre-order any of Microsoft's partner headsets today, almost all of which will arrive on October 17 (with one exception). That's the same day Microsoft is dropping the Windows 10 Fall Creator's update, which finally brings the company's mixed reality hub to the masses.
Those models are from Acer, Dell, HP, Lenovo, and as of today, Samsung. They all hover around $400-$500, including Microsoft's Oculus-like mixed reality controllers, or $300-$400 without them.  You can find out more about prices and the features of each individual headset here .
The Samsung headset looks particularly interesting, as the only headset with OLED displays and 'premium' AKG headphones. You'll have to wait longer for that one – it launches on November 6.
Microsoft's has two main advantages over the competition its hoping to leverage. Its partner headsets don't need external camera to track six degrees of movement, for one, and they can run on lower spec machines – even integrated graphics. And though the company is emphasizing games to start, it's preparing for a world where mixed reality could be our primary way of interacting with computers .