You want to work out or hit the open road and you want to listen to Spotify streaming music while to do it. However, you DON'T want to drag your bulky, awkward and somewhat fragile smartphone along for the ride. That got the folks at Mighty thinking…so they jumped in to create the ultimate music on-the-go player that works without a smartphone or Internet connection.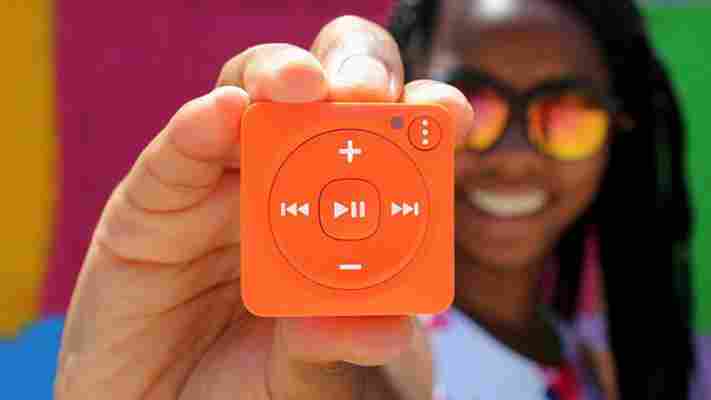 A Kickstarter darling that's just now pushing its way into the retail market, you can be among the first to check out what's destined to be mentioned among the gadget of the year contenders with this special offer: a Mighty Spotify Music Player for just $85 from TNW Deals. You can also use the code MIGHTY10 for an additional 10% off.
The Mighty itself is so lightweight that you'll barely feel like you're wearing it. The unit clips unobtrusively to your workout clothes is super durable, and engineered for superior music playback, even during strenuous activity.
All you've got to do is download the Mighty app, sync the device to your phone wirelessly, then leave the phone at home and head out. The Mighty works with Spotify Premium, packs on over 1,000 songs, and delivers up to 5 hours of battery life — more than enough to finish your workout.
You can use your Mighty with any Bluetooth headsets and speakers — or even any wired device with a 3.5mm headset jack. Meanwhile, your phone stays safe, you don't drain your data plan, and your battery stays fresh and powerful. Plus, you're all set in those areas where WiFi and cell reception is a problem since you don't need either.
Get a Mighty now before everybody has one and you can call yourself a true trendsetter and tastemaker. It's only $85 if you pick one up now during this limited time offer.
More from TNW Deals
Social Media Rockstar Bundle – $29 (97 percent off)
Clip & Snap Smartphone Camera Lenses: 5-Pack – $17.99 (74 percent off)
Postbox 5 for Mac or Windows – $29.99 (25 percent off)