Official renders for Samsung's Galaxy S9 and S9+ have leaked. Surprise: they look a whole lot like the Galaxy S8.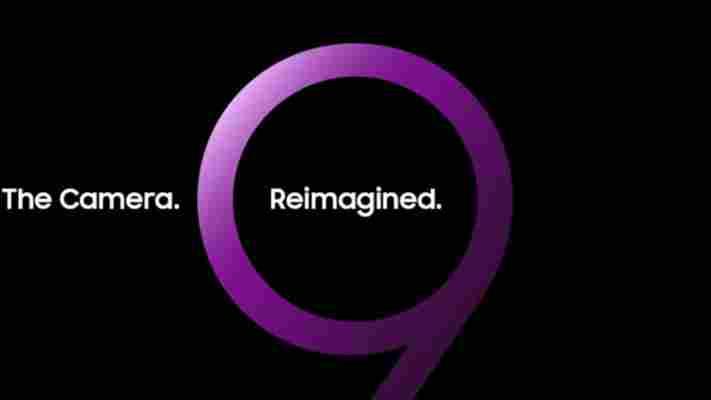 The renders come courtesy of ever-reliable leaker Evan Blass in a post for VentureBeat . Though they only show off the front of the device, it does seem to indicate the Bixby button is here to stay. Sighs. Hopefully you'll officially be able to remap it, but I'm not holding my breath.
Earlier this week, the company sent out official invites for its unpacked event, clearly hinting an improved camera. The invitation reads "The Camera. Reimagined." Not exactly subtle.
Blass goes into a bit more detail on some of the updates. Both models will be able to shoot slow-mo video at 480fps, far more than the standard 120 or 240, at 720p. But perhaps more interesting is the new variable aperture, allowing the main camera to switch between f2.4 and f1.5 apertures.
Credit: Evan Blass/VentureBeat
That's notable because it would indicate the first time we've seen a variable aperture on a major smartphone. In theory, the phone would use the f2.4 aperture when there is plenty of light and sharpness is the priority. It would then switch to the f1.5 aperture in order to achieve shallower depth of field for portraits or macros, as well as for better  low light performance at the expense of some sharpness.
F1.5 would also be the widest aperture we've ever seen on a smartphone, though as we've written before , that doesn't really mean much without knowing the sensor size. Thankfully, Samsung has a history of using some of the largest smartphone sensors around, but we'll see when the time comes.
Less fortunate is Samsung's choice to apparently cripple the smaller model,  the first time it's done so since it started selling two sizes. While the S9+ will come with 128 GB of storage, 6GB of RAM, and dual cameras, the smaller model will 'only' have 64 GB of storage, 4GB of RAM, and the single shooter. But hey, at least Samsung is putting the fingerprint sensor in a reasonable place this time.
Samsung will reveal the device at its Unpacked event on February 25, and the device is expected to begin shipping on March 16, which just so happens to be the date on the renders.